Homepage
The next generation of event management
Designed to simplify the complex operations of venue management and event planning. Attract customers from the first enquiry and end on your team's final congratulations. e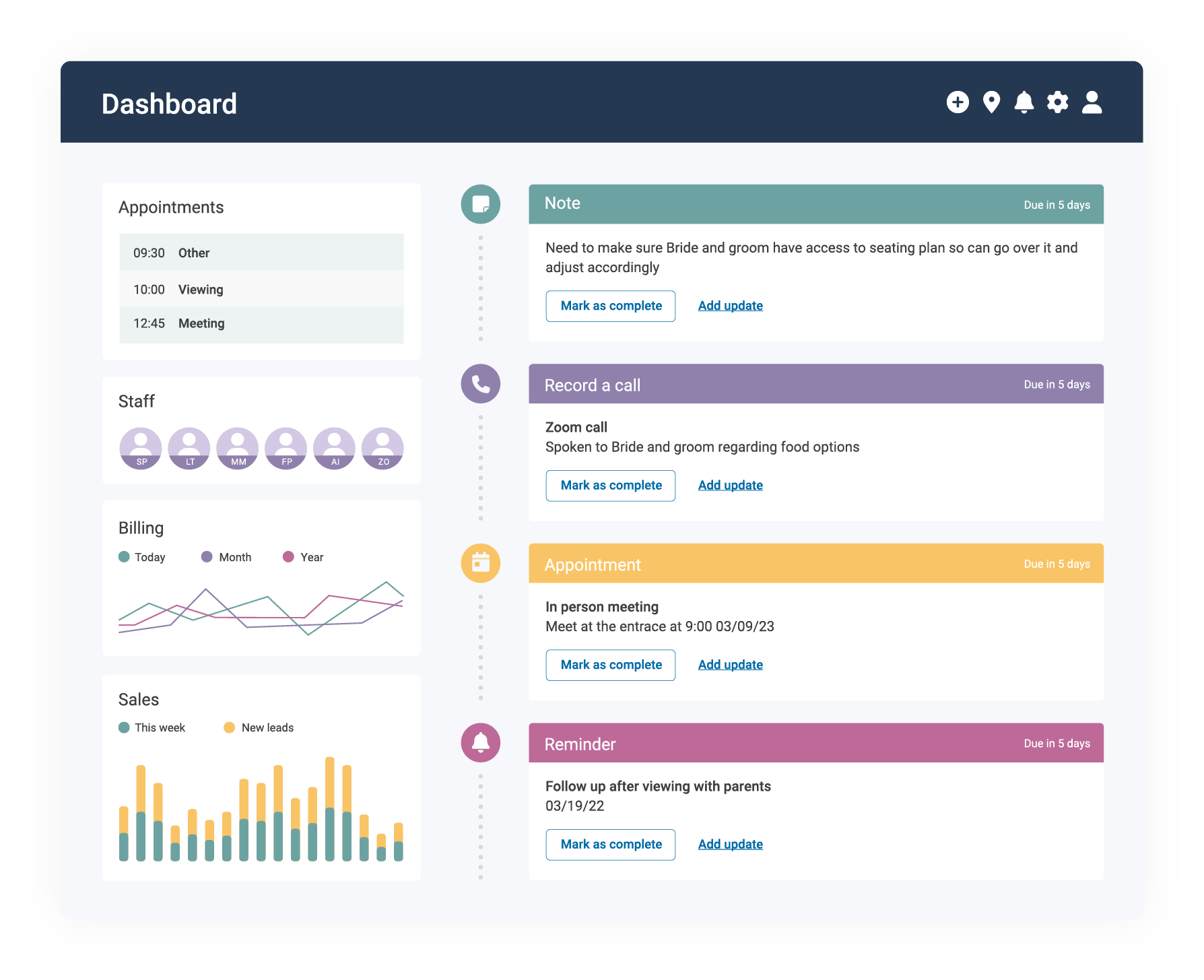 All the tools and resources needed to grow your business
When the time comes to regain control of your business from countless spreadsheets and multiple apps, we can help by providing a single, powerful, user-friendly event-focused CRM packed with everything you need to manage every aspect of your venue.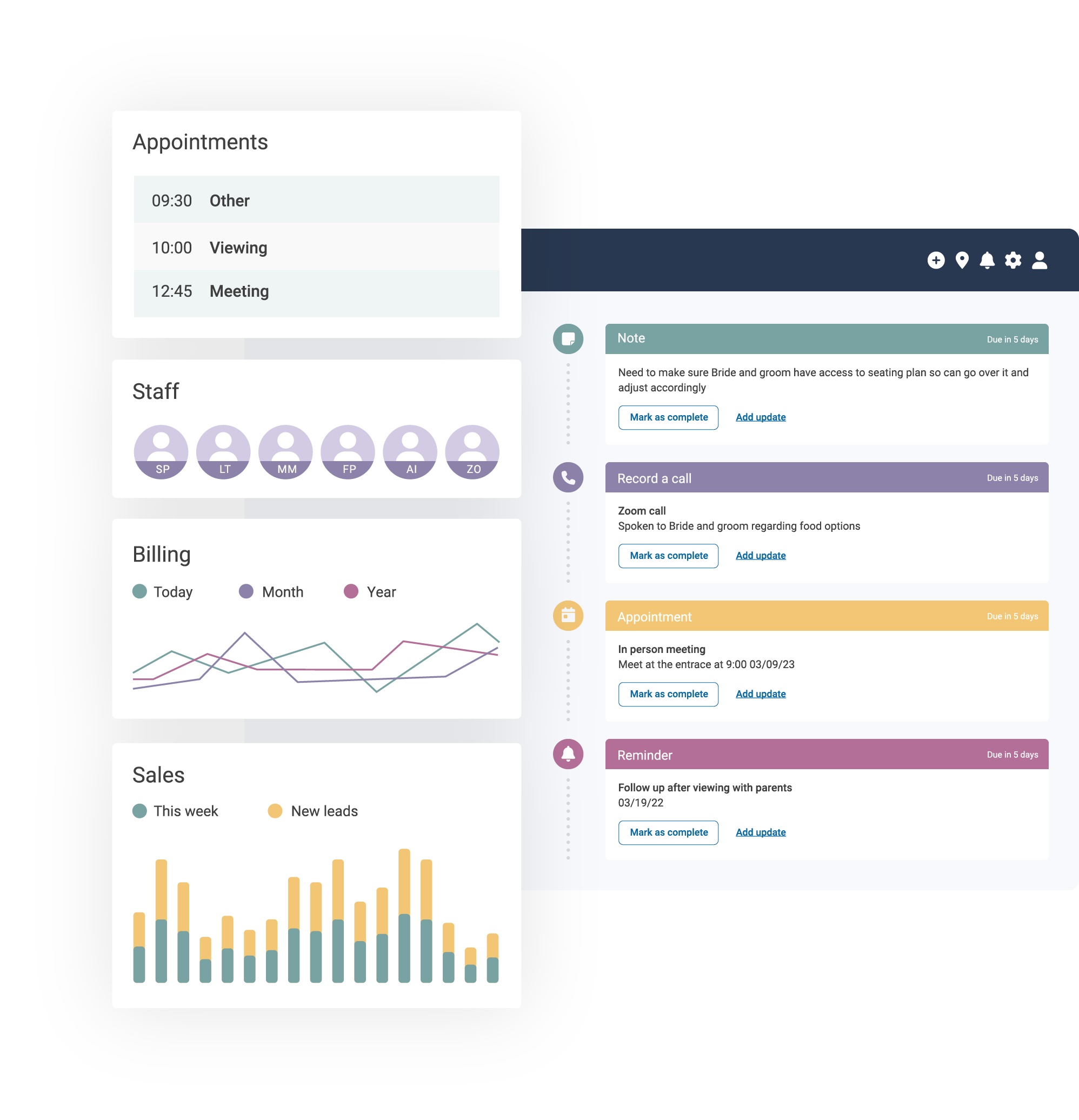 Never miss a booking with important insights on your dashboard
Get a snapshot view of your day from one handy page. Review booking and billing stats, calendar appointments and open tasks, all before your first morning coffee.
Smart, powerful reminders
Let Cordero help do the heavy lifting. Simply set up or schedule tasks and let Cordero handle your daily routine automatically. Moving events along the pipeline? Adding an invoice reminder to your to-do list? Don't bother, Cordero is on it.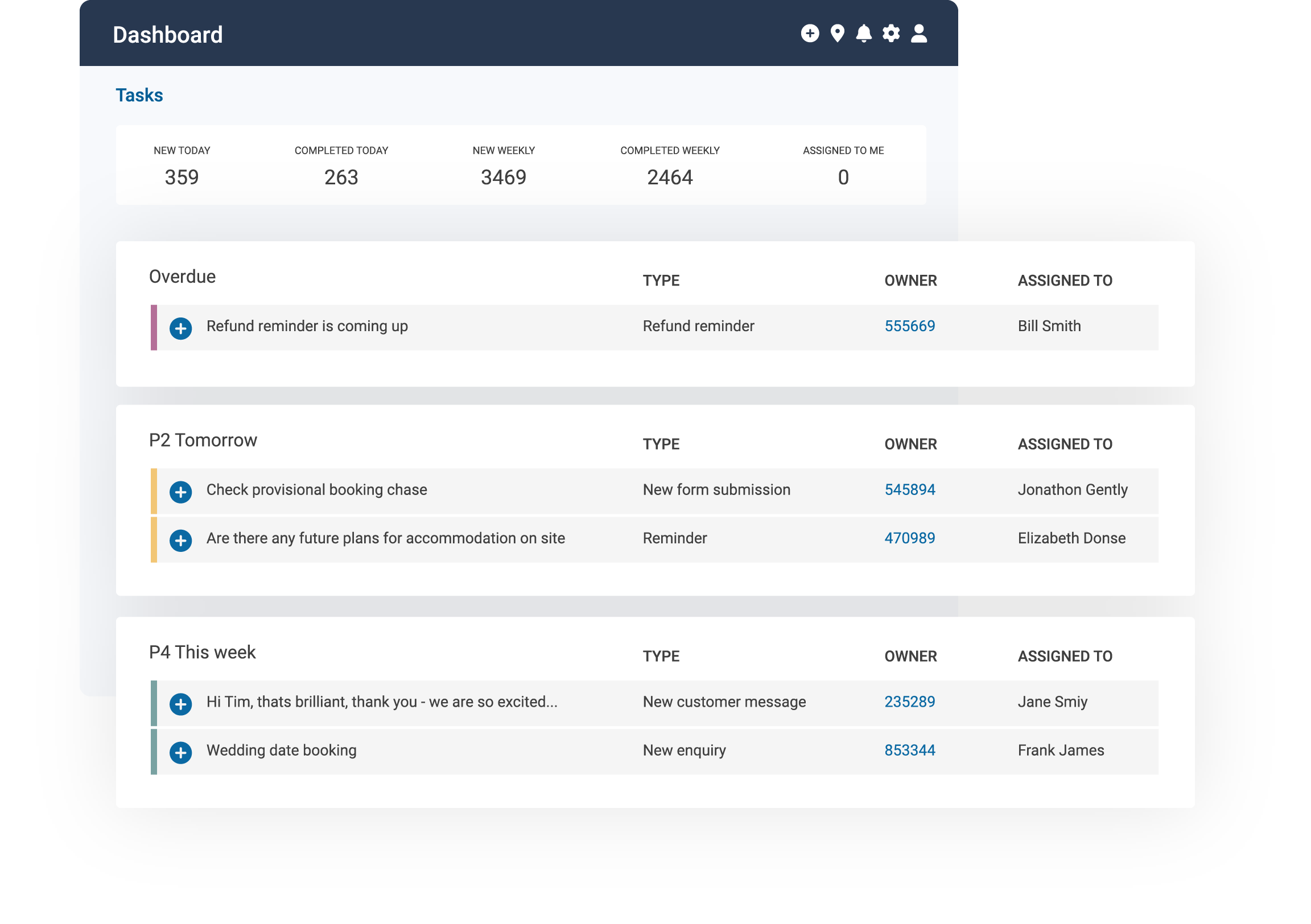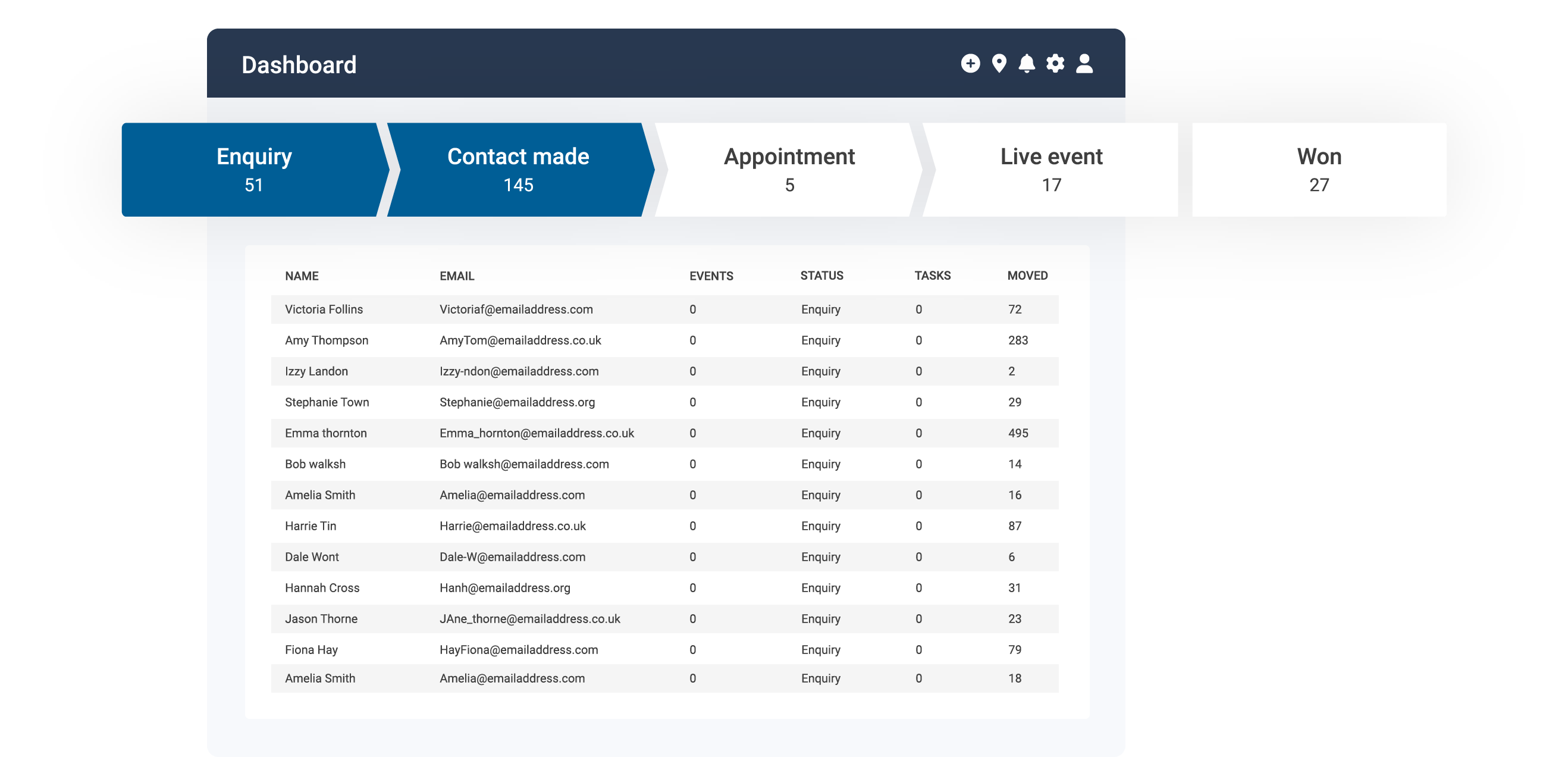 pipelines, including the kitchen sink!
Get complete customer insight
With fully customizable pipelines, Cordero empowers small businesses to run their distinct customer operations their way. Cordero's pipeline view allows you to see your customer information in the most visually engaging way and extend it to the entire customer journey.
Quote builder and Availability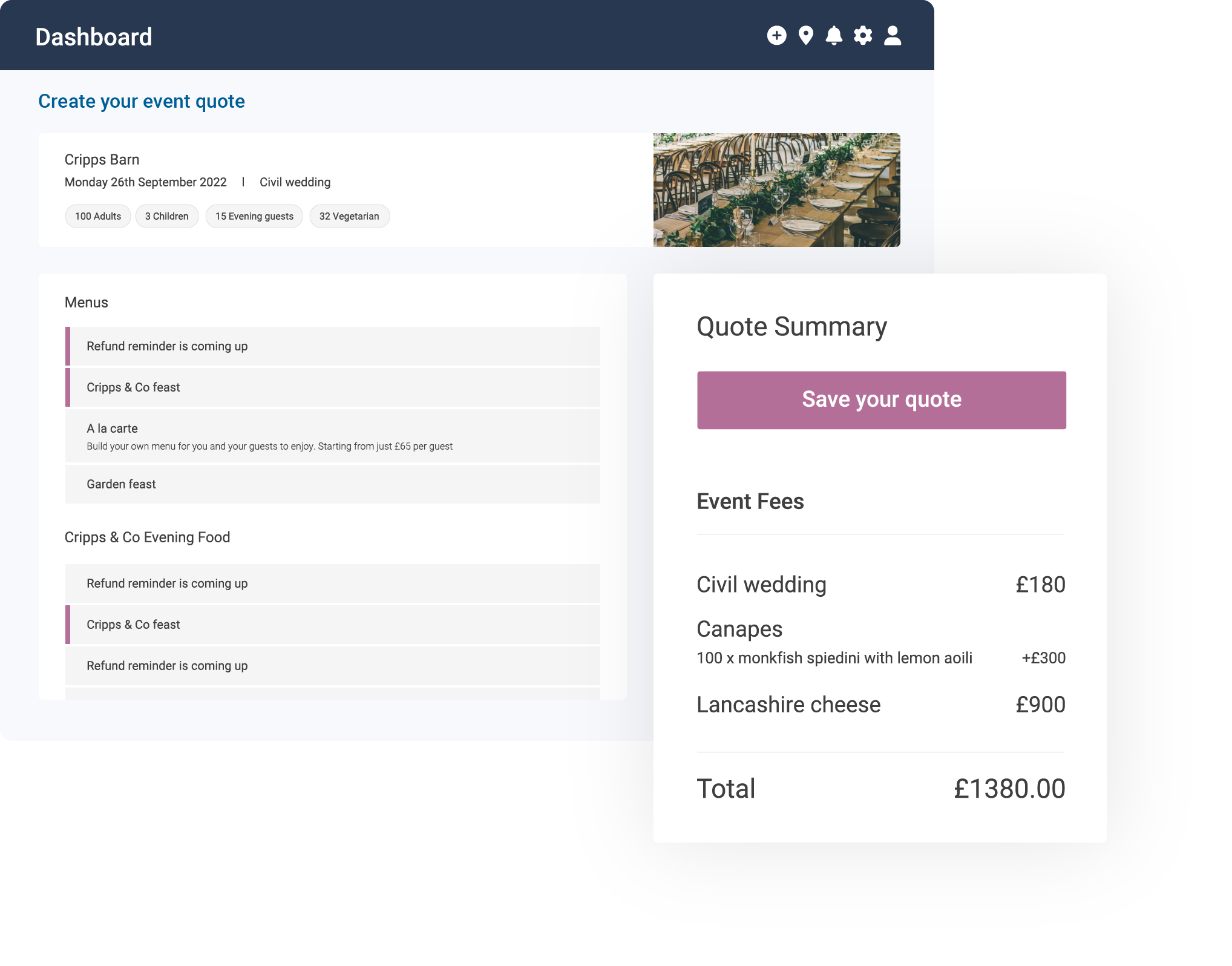 A robust all-inclusive events platform
We have a number of ways to help your business grow, from increasing sales to freeing up admin hours. Get in touch to discuss your needs.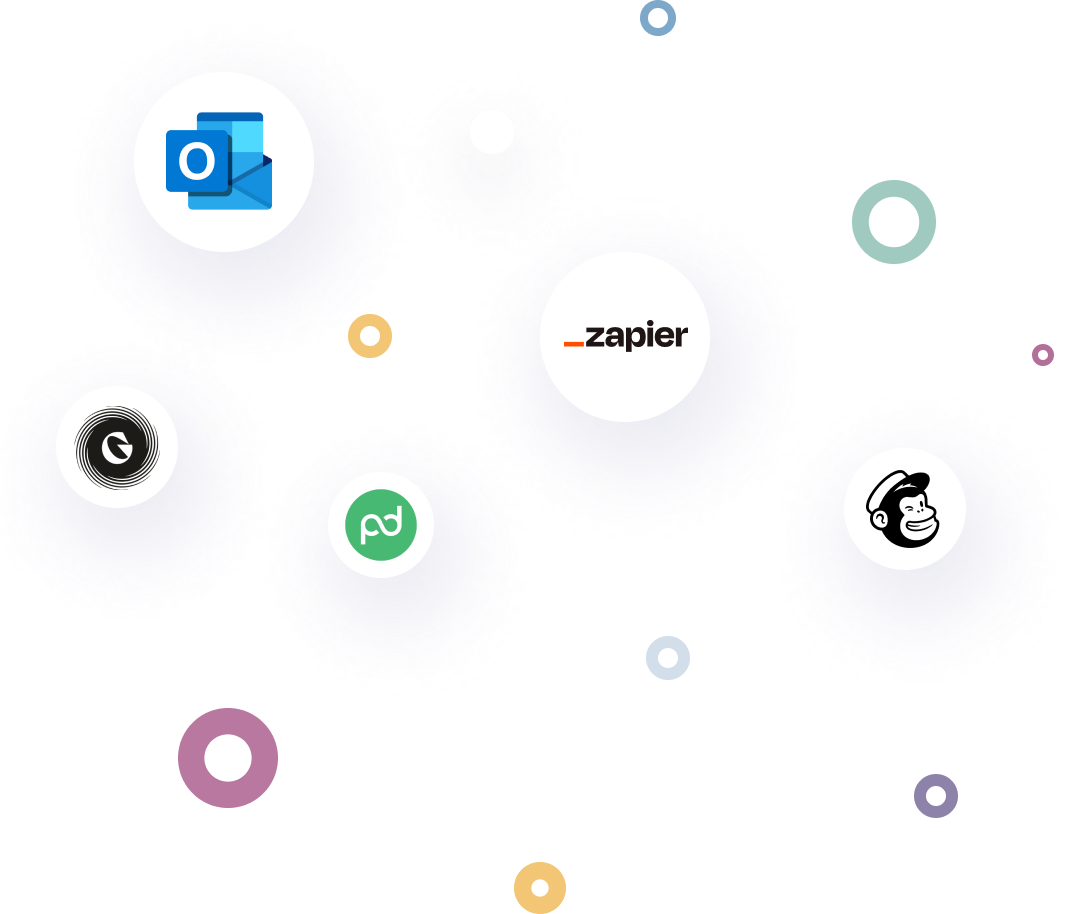 Easily integrate with your most important apps
Cordero integrates with some of the top business apps out there. This means you can now bring your favourite apps on board to help you do more.
Frequently Asked Questions
Schedule a demo or get in touch - we don't bite!